Editor's note: Why We Are Not On Social Media
The 3 Reasons for our full-on exit from fluff, attention hunting and all those 'social' websites.
Time
For us as a magazine posting on all channels of social media is a resource devouring act. Mainly because posts on social media like Facebook will lead to comments, tweets on Twitter will lead to retweets — all of which are actions that require even more action on the side of the initial poster, that is us.
As are no faceless corporation that will hire some fresh-out of-college 'social media professional' to do the job, social media simply drain our time and waste our efforts.
Inefficiency
While time and efficiency is one factor that has led to our dismissal of social media there are tons of others.
During the times when we were active on social media our articles have been shared on facebook pages with 1200, 6700 and 12,200 likes while they were tweeted via accounts with 1400, 14000 and 60000 followers. The average amount of visitors from this kind of social media craze? 9 people (n-i-n-e). If that isn't a blatant portrayal of inefficiency then I don't know what is.
Lack Of Substance
What, after all, is social media? It is gossip.
At no point in history will you see the latest in science or philosphy being debated on Twitter or even LinkedIn. And I guarantee you that the next outbreak of war has been emailed back and forth among regular news agencies long before it ever hit Western Facebook or Twitter accounts. What you will see on social media, however, is a never ending stream of fluff, attention-hunting and narcissism — all of them not so manly things in our book.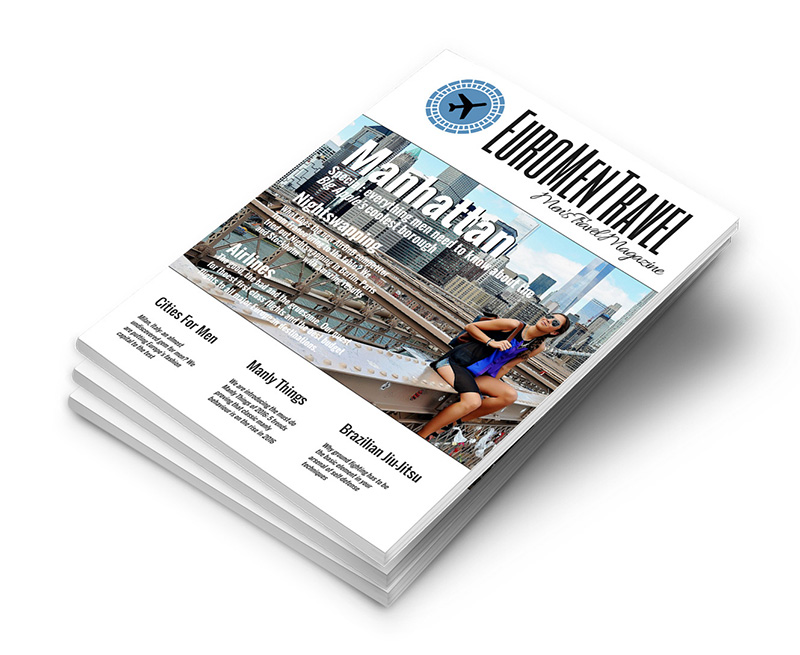 A First Step Towards Becoming More Graphic:

No Social Media.
Is That It?
What negative consequences do readers face once that we pulled the plug on social media? There is a simple answer to that question, namely this one: there are no negative consequences. It's actually quite the opposite. With more available resources our undisputable adiós to social media comes with the following upsides for readers:

Ahh, do you feel the relief?
Leaving social media will allow you — and us — to concentrate on what is important. That is bringing you the latest in travel tips, lifestyle advice and the best travel destinations. On our part, we will are gaining more time to come up with better and more frequent updates. On our part you do not miss out on anything, but can lean back and wait for more good stuff to come.
All you need to do from now on is type our address into the browser field of your favorite device and read through the site as if it was colofurlly pages spread out right in fron of you.
Does it get any better than that?
—

Editor-in-chief & writers of
Euromentravel.com