How Can You Tell Whether A Girl Likes You?

Long looks from the other end of the room are just one way women try to tell you that they like you. In fact, it is a very rare one. The full truth lies elsewhere.
Women are subtle beings. While most men think of flirting as something that has to be done through direct speech, women have developed a more subtle way of communication. This one is so complex that it almost qualifies as a secret language. In fact, men showing interest and females showing interest are two entirely different things that have very little in common. 

♂ How Men Communicate Interest
Showing their interest in girls is something that men do in an all-or-nothing fashion: confident men will approach women outright and strike up a flirtous conversation, while not-so-confident men will stay in the back. There, they stay passive and find excuses why they do not approach the object of their desire.
But these men do one thing extremely well:
Ultimately, they become masters in the one art that is staring at girls from a distance.
In short, the way men let a girl know they like her has very little middle-ground to it. Either they do it – or they don't. It is that simple.
Now, if women communicate their interest in subtle ways then…
– How can you tell when they try to 'communicate' with you?
– What are the signals they send out?
– And, most importantly, how do you pick up on these signals?

♀ How Women Communicate Interest
If language plays a small role in the way women tell you that they like you then what plays the main role?
The answer is simple: over a time span of several thousand years women have developed the unique ability to make planned action appear as a coincidence.
Women cannot just walk up to a man and "hit" on him.
They send out signs that almost blend in with the environment.
It is like whispering: hard to hear, but still audible. Whispering is a very good metaphor here, because even flirting women still communicate in a "language". And that means two things: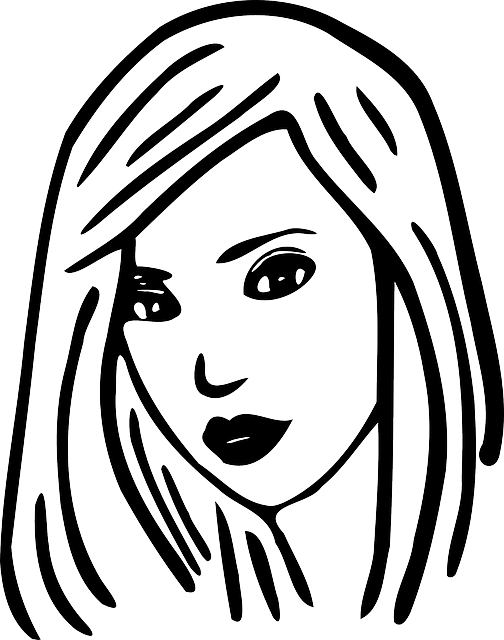 There is a system behind the whispering.
You can analyze the system and learn how it works.
Once you understand the basic "vocabulary", you can start 'responding'.
Keep Reading – it is time for your first lesson in Womanese.
Women have a small toolbox of moves that they use to show interest. Coming up are the 10 most obvious signs a women likes you.
Notice Body Positioning To See If a Girl Is Interested
1 | She Is Turning Her Body Towards You
This one goes without saying. Any woman that turns her full body front towards you is interested in you.
What she is doing is executing the idea of "opening up" through her body – as if women were naturally expressive dancers! A woman turning from a 'closed' position (facing away from you) to an open one (where she is facing you), the unknown stranger, is literally opening up to you.
She wants you to approach and talk to her. That is the only reason why she is opening herself up.
If the girl pictured turned her right shoulder backwards and faced you full front then it really doesn't get any more obvious.
She is interested!
Bonus points if she is smiling after she has turned.
Where Are Her Feet Pointing?
Feet tend to show "true" feelings.
If one or both of her feet are pointing towards you, this shows interest. Think of this as the "feet point to where she wants to go".
Even if she is in a conversation with someone else, one of her feet will point towards where she wants to go next.
Watch someone trapped in a conversation – their feet and body will tend to turn away from the other person. They're preparing to leave.
If she wants to meet you, the feet will point toward you.
2 | You Have Her Undivided Attention
She is revealing herself to you.
If she positions herself with nothing in-between you and her, she wants you to see her.
If you have a clear view of her without obstructions, she wants it that way.
She wants to catch your eye.
The opposite is hiding because hiding is a protective reflex.
If she is putting someone else between you, that person is her armor.
If she is holding her bag or purse between you, that is her armor.
If you don't see this protective armor, she very well could be interested in you.
Bonus points if she feels comfortable enough to leave her group of friends to say something to you.
Proximity - Personal Space
Girls Stay Where They Are Comfortable
3 | She Is Staying Close to You
As humans we have a area of exclusiveness that ends about an arm length away from us.
Anybody crossing that distance is  an intruder, unless we know them really well.
A girl who does not mind you getting that close to her lets the 'intrusion' happen willingly. Again, there is no coincidence in women.
If she minded that you are getting that close to her, she would simply move away.
So why doesn't she mind the breach of her perimeter? Because she is attracted to you.
Naturally, there are situations where people "intrude" on each others personal space without romantic intent. Elevators or waiting in line are good examples.
But if a girl does not mind you getting into her personal space intentionally or even out of clumsiness then it is because she likes you.
4 | She Is Touching You 'Accidentically'
Remember that time in puberty when women would touch your elbow with their massive breasts "by accident"?
That was no accident.
I'm dead sure that most of the time it was you who apologized, as not to give off the wrong idea. In fact, it was her all the way. The idea of women touching you 'accidentally' is a contradictio in adiecto. Women are super aware of who they touch – and who they don't. Even more so with the more sensitive parts of their body. Women 'accidentally' touching you? Does not exist.
One exception: people from Southern Europe and Latin America are often very touchy-feely due to their culture. Your Spanish teacher, for instance, might put her hand on your forearm when you talk to her after class. This is a cultural habit with no intention behind it.
5 | She Is Walking Past You - Repeatedly
Imagine yourself standing at a bus stop. Or in front of a bulletin board. Or by the fountain of a local sqaure. Then some girl walks by. You notice her as she passes by. Nothing special. Fast forward 5 minutes and you are still standing at the very same spot.
Fast forward another 5 minutes and the same girl is walking past you again. She may do so at a different walking speed or she may be coming from a different direction. But it is still the same girl walking past you twice, and for no real reason at all.
A Déjà–vu? Maybe not.
Then why would any girl willingly walk past you twice, without saying a word? The answer is simple: she is staying in your perimeter in order to increase the odds for you to approach her.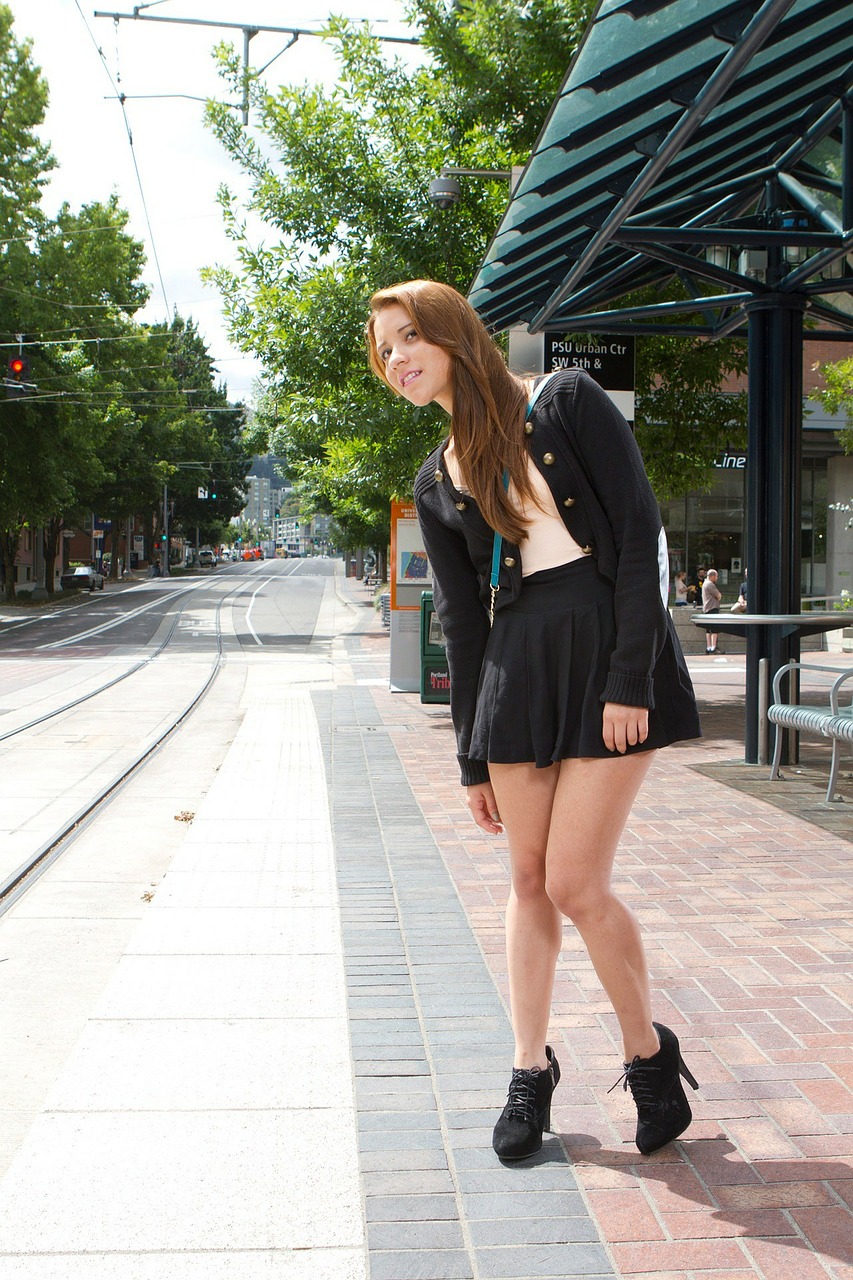 As a woman, she won't approach. She hopes that you will step up and approach her. And she is making it really easy for you.
Questions like "are you lost?", "do you need something?" will do the trick here.
She passed you the ball, now pick it up and "get the round into the square", like Uwe Seeler would put it. You will be surprised to see how eager she will be to engage in a conversation.
Unfortunately, 99,9% of men are unable to read the writing on the wall. Most of them don't even get to the Déjà-Vu phase.
They think there is something wrong with the girl. That she should "get a map". Or that she is an attention seeker.
Yes, she is an attention seeker – but for your romantic interest, and not to bolster her ego.
Body Language That Indicates a Girl Is Interested In You
6 | She Is Playing With Her Hair
Playing or trying to fix her hair, aka instant grooming, is a dead sure sign she is interested in you.
Why is that?
Why would an unimposing gesture like twirling her hair around her finger stand for romantic interest? It is obvious that she could never fix her hair "instantly".  How could she? By twirling it around her finger? Impossible.
So why is she doing it regardless?
Because instant grooming is a biological reflex in women.
Preening For You
There really is no rocket science to it. Trying to fix her hair when an interesting man starts talking to her will yield no results whatsoever. Yet women still do it.
The motivation behind it? She is simply trying to make herself look more appealing to you. And since she has can't whip out her brush, her fingers take over the job.
A grooming habit that from the outside might look girly or playful – or even insecure – is in fact a natural reaction.
She is striving to make you like her, to lure you in, to look more appealing to you.
There is no coincidence or meaninglessness in female behaviour towards men. She may be aware of that or not.
7 | She Is Licking Her Lips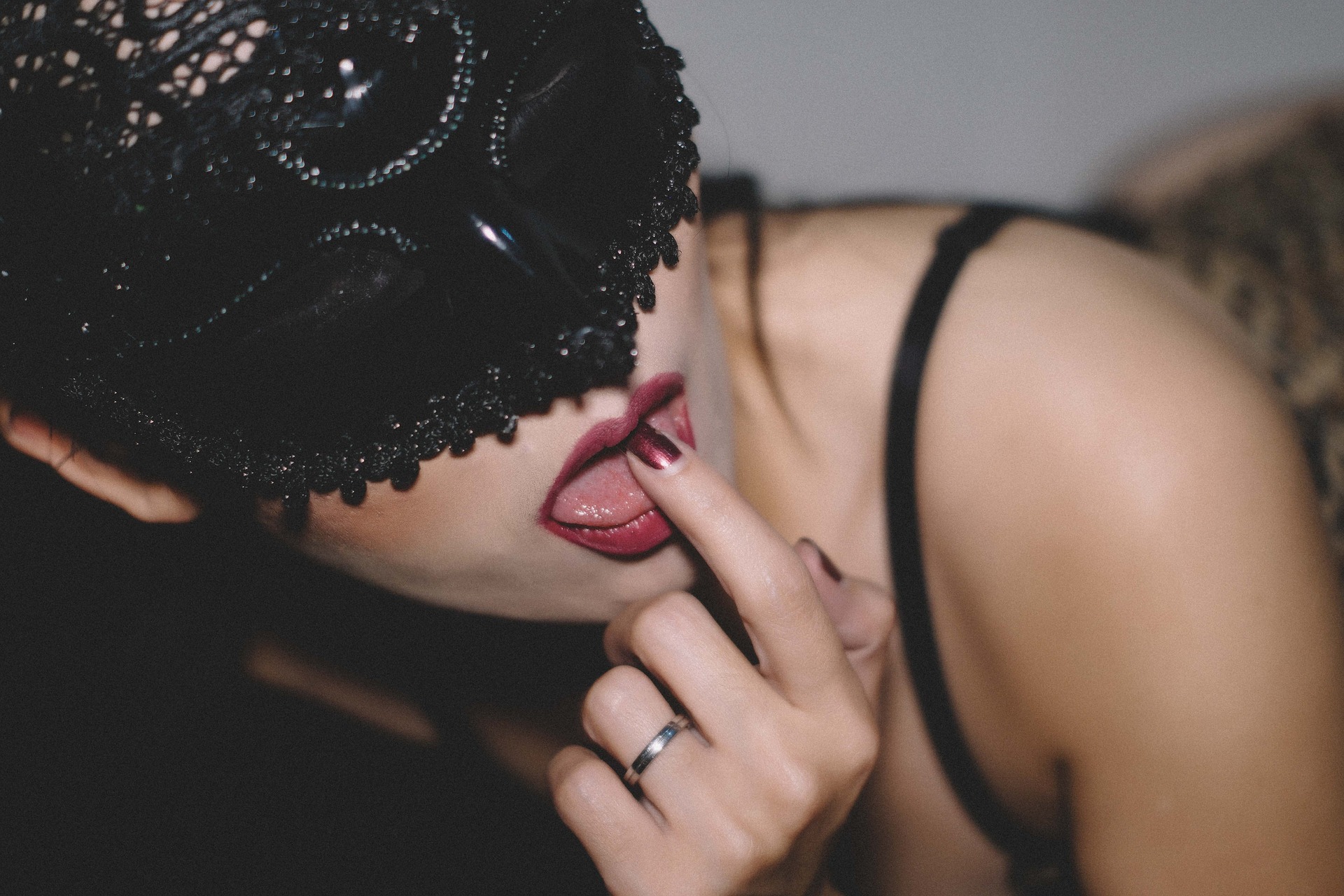 Men licking their lips can mean two things:
(1) Desire or
(2) Aggression.
Option (2) is often seen along with heavily squinted eyes and tightly drawn lips.
Women licking their lips, however, only refers to desire. It means heavy, unfiltered desire and nothing else.
Women licking their lips is a form of "self-kissing" as they can't kiss that other pair of lips yet – yours.
"The eyes are the windows to the soul" is a phrase you might have heard. Many emotions are transmitted through the eyes.
Longer Gaze
A longer glance of 3-4 seconds indicates interest.
Pupil Dilation
Studies have shown that pupils get larger when looking at someone attractive. Think of this as we tend to want to get "more" of the other person so our pupils dilate to allow more light in.
Genuine Smile
A real smile crinkles the edges of the eyes. This is sometimes called "crows feet" and indicates the smile is genuine.
Laughter
A laugh shows she is comfortable with you. Sometimes this is paired with a flip of the hair which is another clue discussed above.
This type of girl can be seen as the female equivalent to the staring and non-approaching male. Whenever you can feel a hot look in your neck it either stems from a guy looking to beat you up – or from a girl that doesn't know how to speak Womanese very well.
Because she is a girl, she won't approach herself, but sends out very intense vibes of female neediness. Approaching her will definitely lead to positive results as this is just what she wants.
However, with such a demanding personality, nothing good
comes from the itchy ones. Just like the males staring from a distance are often losers, itchy women are often their female counterparts. A woman being 'itchy' is the one type of interest that you should give a pass.
Behaviors Indicating a Girl Is Interested In You
A girl buying time is similar to the girl that is walking past you twice. Most of the times girls will try to buy time after they had a short interaction with you.
Perhaps you sat next to each other on a park bench. Or you picked up something she dropped (she might dropped in intetionally in the first case, does happen!). Or you gave her some very basic directions. What she does is trying to keep the conversation alive even though there is no need to. She might ask to have everything explained all over again, because she "didn't understand". Basically she will keep on asking and asking.
Mind you that it is not her bad sense of direction that keeps her asking. She simply wants to stick around. Why? To increase the odds that you take over and lead the conversation to a romantic level. The next time that girl with the laptop next to you is checking her emails over and over again, she might not be really interested in those emails. Hint taken?
11 | She Is Wishing You To 'Have A Nice Day'
A stranger is wishing you to "have a nice day"? Or a girl gets up and says "bye" to you, even though you never met her?" This is exactly is what happens when you don't pick up on any of the signals she sent out beforehands.
"Yes, you have a nice day, too!" is what most men reply to the unexpected farewell, thinking something like "Jeez, there are still friendly people in this world!" – Little do they know. They were unable to get a clue that they have been spoken to in Womanese for hours. They only understand verbal language and are missing out big time. The only thing they comprehend is the outspoken "good bye", women's last resort. And even here they don't get it: "Jeez, there are still friendly people in this world!" – what sorry losers.
12 | She Has A Short Response Time
This is the ultimte verification that a girl you met really likes you. Imagine you picked up on her subtle signals and talked to her. And now you have her phone number. How long does it take for her to pick up the phone or to reply to text messages?
Like everyone else, women reply to text messages in order of importance. In reagrd to men, that order is how attracted they are to them. If you receive an in promptu reply that agrees to a date / denies a date, but makes a counter offer then you can be sure there is authentic attraction on her side.
Conclusion
Answering how you can tell if a girl likes you is easy once you skip words and talking. Picking up on the subtle signals women send out is the way to go if you want to get an idea about what girls really think. Spoken language will lead you nowhere.