BEST PLAYERS OF THE EURO 2016
France, Portugal and a secret contender are the homes of the top players in this year's major event in international football.
[miptheme_dropcap style="normal" color="#222222″ background=""]W[/miptheme_dropcap]ho  else could we start with than the top scorer, and the official Player of the Tournament. French Antoine Griezmann has earned the title for scoring a total of 13 goals, many of them in a spectacular fashion.
Antoine Griezmann
The Athletico Madrid striker came with big hopes to the tournament. Positioning himself as the resident star player of the ever-evolving Athletico side, the blonde goal-machine has proved he is among the very best on club level already. The Euro 2016 was his time to step up on the pinneacle of the game, the international level. Griezmann started slow, remaining goal-less in the opener, but then made his statement when he had enough of the messing about against Albania and scored a game winner in the final minute.
Resting up against Switzerland he scored in the following three games of France, being the key player in the historic win over Germany. He stayed silent in the finals, granted it wasn't really down to him as the whole team failed in supporting him by feeding any useful balls. Griezmann did try hard, but sometimes it's not easy to be overall the only player with a sign of effort on him.
Does he deserve the title of the best player in the tournament? Absolutely so. If for any other reason, there were just no other players who delivered like him throughout the competition. So yes, one can argue that this year didn't bring much of a competition, with the only other viable candidate being Cristiano Ronaldo. But aside from Ronaldo's taken-for-granted world class moments, just being the center of attention all the time does not automatically make you worthy of the tournament's MVP-title.
In sum, there is no doubt Griezmann is following in the footsteps of the great French strikers of the past, and that he is on his way to join the likes of Trezeguet, Henry, or even Platini.
Cristiano Ronaldo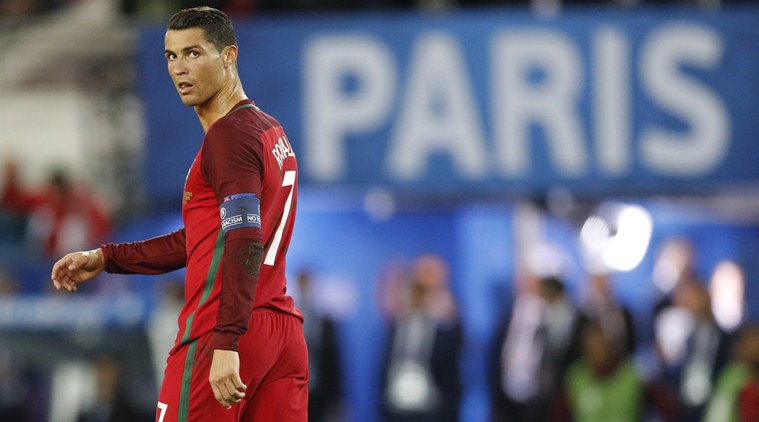 Attention alone does not grant you a best-player award by itself. In a perfect world, attention would not grant anything at all. Nonetheless, senhor Ronaldo definitely comes in second as the best player of the tournament.
Like him or hate him, he is pretty much the ultimate athlete, putting an astounding amount of energy and effort into his game. That is something to be revered. And although he was not at the top of his form in France, he was still the commanding figure of a team desperately trying to get out of it's own shadow, and in all honesty, if it wasn't for him, this team wouldn't have made it out the group stage. The 3-3 draw against Hungary was a key moment for the Portuguese, not because that's how they advanced from the group, but because this was the game where the team finally started to show signs of life. Most people will remember his hissy fit after Dzsudzsák's flukey goal from said game, but he also scored and played evil games with Hungarian defenders all afternoon.
He went a little gray in terms of soccer-magic in the knockout phase, but that was what the whole team was doing in general. What stood out is him always being there in a clutch moment, and against Croatia and Wales he has shown he is capable of doing anything with that ball, creating beauty out of nothing in a matter of nano-seconds. During the final – while crying is the least manly thing to do – he has shown how much he really cares about winning for his country, how great a leader he can be. Footage from the time he came back from treatment shows him acting like a true team captain. And while it has to be concurred he over-acted at times, what remains are the leadership qualities of a man who puts winning at the forefront of his efforts. That is rather manly, if you ask me.
Gareth Bale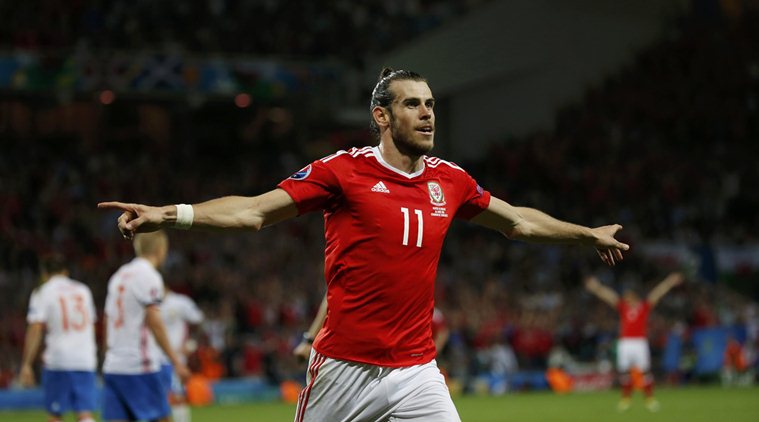 Our third-best player of the event is undoubtedly the Welsh captain, the man-bun wielding Gareth Bale. While there are arguments whether man-buns are in fact masculine – or the worst thing to happen since the man-purse, there is little to argue about Mr Bale's performance in the Euro 2016. What we knew before the games was that Bale was facing a once-in-a-lifetime opportunity as Wales were not really core members of the top-flight. Their last and only outing in a major tournament before was during the 1958 World Cup, an time more than half a century ago. The Euro 2016s was a chance fellow Wales legend Ryan Giggs never had, and Bale made absolutely sure he makes the most of it. I would say reaching the semi-finals is quite alright, isn't it?
What's more, Bale was a true leader of the team throughout. Chris Coleman did not give him the team-captains armband which actually was a wise move, mostly because Ashley Williams does a very good job at that. Besides that there was just about enough weight on Bale's shoulders anyway. Not like he felt any of it, the over-charged box-to-box player ran an incredible amount without a hint of exhaustion, the only sign of wear being his hair trying to escape the ride of its life.
Bale took part in almost all of Wales' goals, scoring three himself, of which two were brilliant free-kick strikes. Watching his restless play was a joy to behold, and one can only hope this was not the last time his home country gets to play at a major event.