What are some of the best countries to live in? Most men will know that once you get to freely choose a country to live in, your options become virtually limitless – and somewhat tricky.
Tricky in the sense that almost all information available on the those nations in Europe that provide for a high standard in living hardly refer to classic topics of men's interest. To ease your decison we are bringing you the top 3 countries in Europe that all provide for a high standard of living at reasonable costs.
Our Four Ranking Factors
Four factors are contributing the most to whether a country provides for a high quality of living. By focusing on the factors of cost, English proficiency, dating and food we are capturing the essence of a specific country. Other factors like safety, reliability and business practice have been omitted. Especially in comparison to the US or South America, safety in any major European city is at a high international standard, if not the highest.
It is the same with reliabilty and professional demeanour.
Fulfillment of contracts and things like the  persecution of misleading advertising, fraud are at an all-time high throughout Europe, with unfair practises only to be found in certain parts of nightlife – like they can be encountered in any nightlife scenario of any country in the world. Except for the touristic hotspots in the city centers that may well have a reputation for malicious behaviour towards clients, customers, tourists and travelers, the chance to fall victim to a genuine scam is exceptionally low in Europe as a whole.
How We Rank Them
Focussing on the essentials that are most imporant for men looking for a good country to live in allows us to deliver a useful introduction to anyone inerested in relocation. Asking a question like 'What really are the best countries to live in?' after reading his article shall less of a mistery to us.
1 | Poland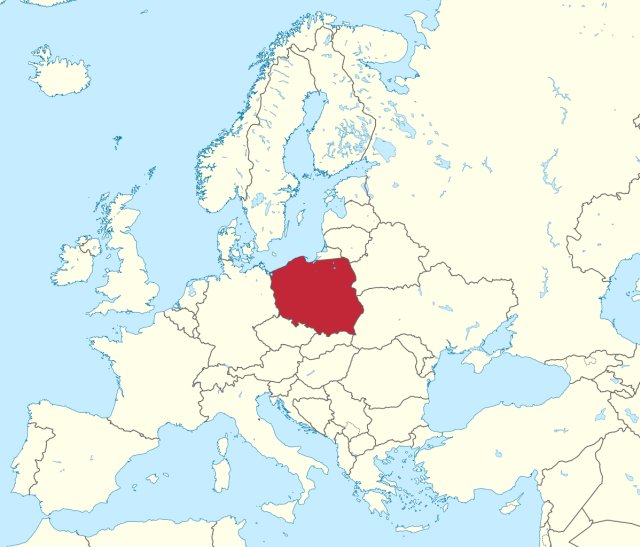 If anything, then one can say that Poland is on the rise. The former Soviet state joined the European Union in 2004 and has seen an overall positive development since. Economy-wise the country has built up a basic emerging welfare-state and shows a remarkable increase of both research and employment in the high-tech industry. Together with low costs for labour an abundance of European companies has moved branches of production, if not their headquarters, to Poland.
In Poland Everybody Speaks English
The one striking thing about these days' Poland is its never-ending orientation towards the West, and towards Great Britian in particular: since 2004 Poles have migrated to the Commenwealth by the hundred thousands, tightening the country's bond with the non-continental power. That and, most recently, the UEFA European Championship of 2012 held both in Poland and Ukraine has boosted the population's English proficiency to an almost abnormally high level. Today, Poland ranks #9 in English proficiency worldwide, leaving countries like Switzerland behind them in the official ranking. The overall high mastery of the English language, especially among younger people, has to be described as impressive.
Standard of Living: On The Rise
While life in the bigger cities like Wroclaw, Krakow, Poznan or the capital Warsaw is almost on-par with any other Western European city of the same there is (still) a huge discrepany to life in the countryside. Here, infrastructure is often not as favorable as it is in the urban centers. In this regard, Poland has profited heavily from subsidizing by the European Union.
The People: Relaxed And Attentive
As a Slavic culture Polish people have a relaxed approach to life. A Catholic country Poland does not have a rigid work ethics as you would find it in neighbouring Germany while there is no idea of "siesta" either. Sex roles are divided clearly, leading to the fact that Polish women often are over-averagely attractive. Even though things are changing towards the same problem every developed country is facing (low birthrate etc.), Poles of today remain are somewhat traditional society.
The Fourth Scandinavian Country?
Poland has an overall positive Anyone visiting the country that now features even street signs both in Polish and in English will be surprised about the tremendous development that has taken place in the country since 1989 and since 2004 in particular. The standard of living is rising permanently making Poland clearly stick out as one of the most favorable places to live in for men and women alike.
Poland's cost of living are still low compared to Western countries, but have increased immensely in the last years. No surprise as Poland is one of the most developed countries of the former Soviet states. Suggested monthly budget for Warsaw: 1200€

It is a little known fact among Western Europeans that Poland has overtaken them in terms of English proficiency (EP) . With a EP value of 62,95 Poland ranks #9 worldwide, above Austria and even Germany.
Polish women are the country's secret weapon. Pleasant to be around with and often of over-average looks Polish women are some of the most attractive in Central Europe.
Food and Drink in Poland is a double-edged sword. Compared to, say, France Polish cuisine features little sophistication (Pierogi). On the other hand the wholesomeness of Polish food that often features meat and potatos is highly nourishing.
The UEFA Euro cup of 2012 was co-hosted by Poland and Ukraine together, with four venues in each country. the cup had a reasonable influence on both countries as they received significant funding to make the tournament a success. To this day Poland has kept most of their street signs bilingual (Polish and English) while Ukraine did not.
Poland
Total Score: 7.5/10
2 | Hungary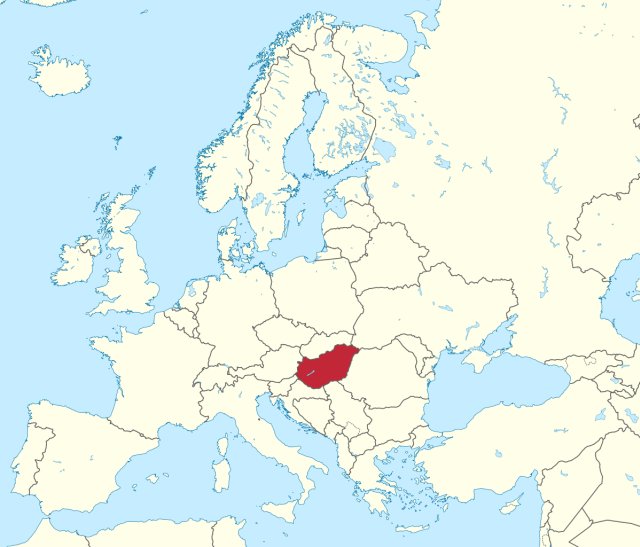 Hungary is special. Reifying the heritage of Huns that settled in this fertile part of Central Europe the country as well as the people are a unique blend of East and West. In recent history a definite part of the West within the Austrian-Hungarian Empire, Hungary of today has recovered fast from the collapse of Socialism.
In Hungary Budapest is Dominant
With its capital city located only 50km away from the border to Slovakia it is obvious that Hungary at some point in history must have been larger than it is today. Under no circumstances would a capital grow so close to the border of a potentially hostile neighboring nation. The map of 1911 shows that this was just the case: the former Austrian-Hungarian Empire stretched from Bosnia in the South to today's Slovakia in the North.
The Budapest of today is a wordly city that has managed to save its cultural heritage throughout the hardship of communism. The city has a 'warm' atmosphere and is virtually teeming with impressiv architecture. Saying that Budapest is the dominating force of the country is by no means an understatement: similar to the Czech Republic Hungary is one of the few countries in the world where many people live in one big city while the rest lives in small towns scattered all over the country. In fact, apart from Budapest the whole country of Hungary has only three other cities that exceed a population of 100.000: Debrecen (115.000), Miskolc (109.000) and Szeged (104.000). Therefore, the 1,7 million people living in Budapest alone make up for almost 20% of the whole population (9,8 million). Budapest can indeed be seen as the nation's power house.
The Hungarians
Being the only non-Slavic culture within an ocean of neighbouring Slaves Hungarians are a warm people with an almost mediterranean touch to them. Unlike you would expect it from an anomyous big city, some of the friendliest Hungarians are to be found the capital of Budapest that at a population of 1,8 million people is about half the size of Berlin.
Hungary Has Splendid Nature
Unlike Poland which to a high degree consists of flat land that is circled by the Baltic Sea in the North and mountains in the South Hungary has many diverse and alluring countrysides. What sticks out is Lake Balaton in the South West of the country. At a length of almost 80km Lake Balaton is a popular summer destination for many Hungarians. Another sight would be the picturesque mountain baths of Rudabánya in the Northeast of the country.
The cost of living in Hungary is in the lower third of all European countries. Not part of the Euro Zone, Hungarians pay in Forint. Except for rent Budapest is cheaper than the Western. The more so for other major cities like Pecs or Debrecen. Suggested monthly budget for Budapest: 1100€

English proficiency in Hungary is slightly behind those of its neighbours. Ranking #21 worldwide and #16 in Europe with an EP score of 57,90 Hungary is slightly behind the Czech Republic (59,01).
Hungarian women are as pleasant as they are attractive. In fact, the natural look of Budapest-born supermodel Barbara Palvin is highly representative for many of the females roaming the streets in Hungary's capital.
Hungarian cuisine is as rich and diverse as its people. While the whole world will know of stew-style soup Goulash the Budapest restaurant scene has an abundance of places that offer everything from local specialties to streetfood. Often spicy with all kinds of pepper Hungarian food is simply delicious.
Lake Balaton during summer. With a total expanse of 754km² Lake Balaton is about the exact same size as Hamburg, Germany's second largest city. A hotspot for locals during summer Lake Balaton hosts an annual music festival that is similar to Sziget festival in Budapest: named Balaton Sound the festival draws in an annual 145.00 visitors and is one of the largest festivals for electronic music in Europe.
Hungary
Total Score: 8.0/10
3 | Italy
The most remarkable aspect about living in Italy is the country's north-south divide. While Northern Italy is an industrialized area that was even home to some of the earliest resemblances of democracy in modern Europe (Republic of Florence), the South of Italy to this day is almost exclusively affiliated with agriculture and tourism instead of car building and the fashion industry as you would find it in the North (Torino, Milan).
Italy's North-South Divide
However, this makes the south of Italy no less of a great place to live in as the region is rich in history and overwhelmingly good food.
Colonized by the Phoenicians, the Punics and ultimately the Greek, the south, and the island of Sicily in particular, later became part of the Roman Empire. Sicily's capital Palermo blossomed under Greek rulership and has been the hometown of renowned scholars such as Archimedes.
In stark contrast to that Italy's North could be seen as one of the best countries in the world in regard to economical developmen, if it happened to be a souvereign state of its own. Take, for instance, the Northeastern province of Modena that is home to several high-profile car manufacturers such as Ferrari, Lamborghini and Maserati. In addition to that the Northeastern province of Piedmont features the headquarters of car brands Alfa-Romeo and Fiat, while Milan with its world-renowned fashion industry is located right in between Modena and Piedmont. To put things into numbers:
the Nortern region of  Lombardy would easily outrank whole nations in regard to GDP. Lombardy's GDP of 311.701 million Euro in 2006 (source: statista.de) would beat that of Portugal (229.948 million USD) or even Hong-Kong (290.896 million USD; source: wikipedia)
Meet The Italians
If your idea about Italianswas one of noisy men gesticulating wildly with their thumb pressed against the other four of their fingers then little do you know about the actual country of Italy. Especially the north of the country has a rich history of culture, fashion and scholarship. This being said, the Catholic heritage plays in as well: Italians are warm and friendly people that live in more or less tightly knit social circles.
The cost of living in Italy is much higher in the larger cities of the North than in the mid-sized cities of the south. Italians try to avoid paying heavy rent in Rome, Florence and Milan by living with their parents until their thirties. Suggested monthly budget for Milan: 1700€.

Score: 7.0/10
English proficiency (EP) in Italy is surprisingly low. Ranking in the last quarter of all countries Italy scores in at an EP value of 54,02 with France as the only other romanic European country ranking below them. Consider the north-south divide of the country EP reaches an all-time low in the south of Italy.
Score: 5.5/10
Real Italian women do not really live up to the stereotype. While some princess-like demeanour is due to the constant affection they receive from their large circle of friends, many of them are neither noisy nor bossy. A litle know fact is that a good 20% of Italian women are actually blondes.
Score: 7.0/10
Italian cuisine is unrivaled in the world. Basically the top tasty treats consumed worldwide come from this great part of the world. Pasta, Balsamico de Modena, Pan di Spagna, Minestrone, Tiramisu and even Nutella (made by the Ferrero company, based in Piedmont) – the vast majority of internationally known specialties come from the regions of Lombardy, Bologna and Modena. Eating in Italy is considered not an unwanted necessity, but a social act that is fully embraced with friends. It can be argued that Italian cuisine is simply one of the best in the world.
The Milan Fashion Week (Settimana della moda di Milano) is Milan's quarterly fashion fair. While London, Paris and New York together with Miland make up for the 'Big Four' in the international fashion industry, Milan is the undisputed number one among the four. As the majority of the world's fashion labels are stemming from the area around Miland, the Milan fashion weak is not 'football', but fashion that is 'coming home' four times per year.
Italy
Total Score: 7.0/10
Our list of the best countries to live in comes to an end here. Check back next week as a new country will be introduced every week. To give you an outlook on what to expect here comes a small list of those livable countries that are in the making:
Estonia
Germany
Lithuania
Romania
Denmark
Greece
Ukraine
Monaco
In the mean time you are invited to read the cross-country comparison between Germany and Poland. Simply click the link below to get to the article.